M.A. in Art History
Acquire the skills. Lead the art world. Become an expert.
Whether or not you majored in Art History as an undergraduate, discover the value of a professional degree in Art History to advance your career in museums, galleries, education, publishing, academia, criticism, or other arts-related disciplines.
---
Program Application Deadline
The deadline for applications for AY 2023–24 is January 15, 2023.
To be assured full consideration, please apply by this deadline. Review individual program descriptions for details on program and admission requirements.
---
Earn an M.A. in Art History at Penn State
Investigate. Research. Contribute to the Discourse.
The Master of Arts in art history provides you with a broad command of the history of art and the methodological tools particular to art history. It also allows you to develop an area of specialization that will prepare you for future doctoral study or curatorial work. It is in the spirit of this twofold mission, the development of general art historical knowledge coupled with a more focused course of study, that you are asked to satisfy the following departmental requirements.
Is an M.A. in Art History right for you?
The M.A. degree in Art History transforms a passion for the arts and cultural history into a career path. Through the completion of a master's paper or thesis, foreign language proficiency, and coursework, you will develop skills that prepare you for careers in the field or to pursue a Ph.D.
The department offers lecture/discussion courses and graduate seminars on a broad range of topics, from ancient to contemporary art and architecture in Europe, the Americas, Asia, Africa, Oceania. Courses are also offered in museum studies, historiography, iconology, criticism, connoisseurship, and methods of research.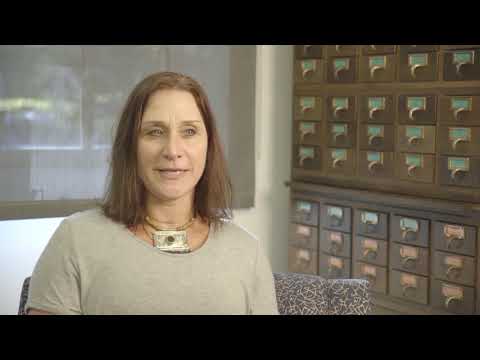 Level Up
Professional Development
Our department is regularly invited to select graduate students to participate in major graduate student symposia, including the Middle Atlantic Symposium in the History of Art at the National Gallery of Art in Washington, D.C., and the Graduate Symposium on the History of Art at the Philadelphia Museum of Art. Penn State art history graduate students often present papers at scholarly conferences/symposia across the United States and abroad (for which the department provides partial financial support).
Financial Support
George Dewey and Mary J. Krumrine Endowment
This endowment helps support publication projects of art history faculty and graduate students.
Graduate Assistantships
There are about nineteen graduate assistantships filled by graduate students in the Department of Art History each year.
University Fellowships and Awards
Qualified incoming graduate students may also be nominated by the department for University Fellowships, Bunton-Waller Graduate Awards, Graham Fellowships, and other awards. The department also has funds to help support graduate students in their research and travel related to their theses. The department awards dissertation fellowships and travel/research grants totaling over $60,000 to graduate students each academic year.
Summer Opportunities
Summer Abroad program in Todi, Italy
The Department of Art History is a co-sponsor of Penn State's Summer Abroad program in Todi, Italy, in which graduate students may choose to participate.
Annie Gooding Sykes Internship
This internship is a twelve-week internship offered during the summer. Interns work with museum staff on a variety of curatorial projects, with a particular focus on American works on paper. Students who have completed the ARTH 409 "Museum Studies" course are preferred. One internship with a stipend is offered each summer.
Silver Trout Curatorial Graduate Internship Program
This internship program is a twelve-week internship offered during the summer. Interns work with the museum staff on curatorial projects and initiatives. Graduate students in art history or art education are eligible for the Silver Trout Curatorial Graduate Internship Program. Students who have completed the ARTH 409 "Museum Studies" course are preferred. Two internships with a stipend are offered each summer.
M.A. Students
Students currently enrolled in the M.A. in Art History program.
Current Cohort
MA Student Cohort
---
Belinda Casey
---
Nicole Jozwik
Degree: MA in Art History
Research Focus: Latin American Art
Academic Adviser: Amara Solari
nzj85@psu.edu
Nicole is an MA candidate studying the religious artwork of the Early Modern Andes. She approaches her research by merging Art Historical methodology with Catholic theology. She aims to uncover how indigenous religious identities persisted and changed in the midst of Spanish colonization and evangelization. Her work illustrates how Andean peoples adapted and incorporated select Catholic elements into their religious and artistic practices. Her current interests lie in hagiographic artworks, sense perception, and sacred materiality.
---
Victoria Kenyon
Degree: MA in Art History
Research Focus: Nineteenth-century American painting and photography, with special interest in the intersections of art, science, and magic, as well as topics related to military and medical history.
Academic Adviser: Ethan Robey
vsk5085@psu.edu | CV | LinkedIn
Victoria S. Kenyon is a second year MA candidate studying under Dr. Ethan Robey. Her main area of research interest is in nineteenth-century American painting and photography. Specifically, she is interested in how photography and painting intersected with other developments in the nineteenth century, including skepticism of visual culture, conceptions of the supernatural, and the changing nature of warfare and medical practice.
Victoria graduated from Auburn University at Montgomery in 2018, earning a BA in History (minor in Art History) and Museum Studies certificate. Much of her past work has been centered on military history, especially the Civil War and World Wars. Her prize-winning capstone undergraduate paper was "Southern Hospitality: Confederate Women Nurses in the Civil War," which highlighted the way that conflict changed gender roles and medical practice in the South. Before coming to Penn State, she held positions at institutions including the Alabama Department of Archives and History, Philadelphia Museum of Art (where she researched Thomas Eakins), Historic Deerfield, and The F. Scott and Zelda Fitzgerald Museum.
---
Caroline Koch
Degree: MA in Art History
Research Focus: Early Modern European art, Ancient Greek art
cek5624@psu.edu | Instagram | Facebook | LinkedIn
Caroline is a MA student who specializes in Ancient Greek and Early Modern European art, namely the periods from the Bronze Age to the Hellenistic Period and Impressionism. She has extensive experience in museums, and aims to promote ethical acquisition and education practices across the industry. She studied in Greece in 2019, where she closely analyzed the issues of looting and forgeries. In her studies, she aims to connect the social and political issues of artists' lives to their work, and highlight the use of art as a medium of communication to the general public, in addition to exclusive audiences. Additionally, she seeks to further her research into Minoan religious art, the role of nature in ceremonies, and how social and class divisions manifested in these practices.
---
Maialen Martinez
Degree: MA in Art History
Research Focus: Premodern/Modern European Art
mbm6754@psu.edu | CV | Instagram | LinkedIn
Maialen Martinez is a first year Art History MA student from San Sebastian, Spain. She graduated Summa Cum Laude with honors from Hobart and William Smith Colleges in 2021 with a degree in History and Art History. During her senior year, she completed a thesis Medieval Amulets: Seeking Protection with Wearable Art for which she gained honorary distinctions. Her research focused on jewels and badges dated to the Middle Ages that were worn for protection. Martinez is also interested in European painting and sculpture from premodern times to contemporary art. She is especially interested how artists reflect on history and their predecessors to communicate with the audiences.
During undergraduate level Martinez played a key role in the William Smith soccer defense, reaching the National Championship. She is a two-time CoSIDA Academic All-District, and CoSIDA Academic All-American her senior year. She was also tabbed Scholar Player of the Year 2019 and numerous other soccer related distinctions. Martinez is also a member of Phi Beta Kappa society.
---
Amy Orner
Degree: MA in Art History
Research Focus: Italian and British Baroque painting, Artemisia Gentileschi
Academic Adviser: Robin Thomas
aeo5185@psu.edu | LinkedIn
Amy is an MA student studying Early Modern painting with Dr. Robin Thomas. She specializes in the Italian and English Baroque, and the life and works of Artemisia Gentileschi. Her research questions focus on the social and political influences on the production of art, the personal motivations of an artist, and the appreciation of Italian artists by the Stuart Courts of Britain. She currently works with the Palmer Museum of Art at Penn State.
Before coming to Penn State, Amy held positions at The Phillips Collection in Washington, D.C., and Lauriston Castle in Edinburgh, Scotland. She received her B.A. from Juniata College in 2017 in Museum Studies/Art History, graduating with honors. At Juniata College, she conducted her independent research on differing Baroque depictions of the apocryphal story of Judith of Bethulia.
---
Sophia Ileana Yaniger
Degree: MA in Art History
Research Focus: Late Medieval Italy, Early Modern Italy, 14th century Florence
Academic Adviser: Daniel Zolli
siy5210@psu.edu
Sophia is an MA student studying the intersection of the Late Medieval and Early Modern world in Italy. She is interested in the characterization of artists by 14th century writer Franco Sacchetti. In her thesis, she will explore wit and humor in visual and literary traditions in Florence.
In 2020, Sophia received her BA in Art History from Kutztown University and graduated summa cum laude. During her undergraduate studies she interned with Allentown Art Museum, where she developed a tour for high school students that explores 14th-16th century artists' workshop materials and practices.
In addition to her research, Sophia is a Teaching Assistant for Penn State. She deeply values the interpersonal connections of education and the cultivation of young minds. After receiving her MA from Penn State in 2022, she plans to obtain certification to teach secondary education Social Studies.
---
Alumni Spotlight
Alumni Spotlight
Kimberly Henrikson
B.A. in Art History
Kimberly Henrikson is executive director at the Center for Contemporary Printmaking (Norwalk, CT) and president of the Print Club of New York. She is newsletter editor for the International Print Club Societies organization, and held a senior position at Artstor, where she managed training and support services for digital image licensing in higher ed and museum communities around the world.