M.Arch. in Architecture
Explore, build, and lead the profession of architecture.
The professional M.Arch. degree prepares students to become leaders in the profession of architecture. Students enroll in a two-year core curriculum focused on techniques, principles, histories, theories, and technologies related to the discipline of architecture. In the final year of the program, the students develop a thesis project.
---
Graduate Programs Open House

Friday, Nov. 3, 10:00am–12:30PM
Our Graduate Program Virtual Open House event is a great opportunity for prospective students to learn about our graduate degree options in architecture.
Visit the Open House Info + Registration Page
---
Earn a Master of Architecture at Penn State
Admission Requirements
Degree Requirements
Courses
Student Aid
Accreditation
FAQs
Questions? Contact Program Administrator
M.Arch. Students
Students currently enrolled in the M.Arch. program.
Current Cohort
Judy Althagafi
---
Dillon Brown
---
Yong Hee Andy Cho
---
Josh Conroy
---
Kimberly Cunningham
---
Meisam Dadfarmay
---
Rahmah Davis
---
Setareh Farashzadeh
---
Allison Faux
---
Yasaman Ghaffarian
---
Maahela Hamid
---
Patrick Hickey
---
Jason Hollenbach
---
Mahtab Hosseinzadeh Khabir
---
Joshua Jolly
---
Tariq Kenanah
---
Paul Lanka
---
Tuen Li
---
Marshay McCain
---
Elizabeth McIntosh
---
Andrew McMullen
---
Saghar Mohsenian
---
Hiranshi Patel
---
Diar Ramezan
---
Donald Reisch
---
Shruti Salokhe
---
Grant Schaeffer
---
Colton Shriner
---
Brandon Sickles
---
Shruthi Sundararajan
---
Fatoumata Thiero
---
Nathalie Vargas
---
Abby Wallar
---
Garrett Walters
---
Mengyao Zhang
M.Arch. Student Awards
2023
2022
2021
2020
2018
2017
2016
Alumni Spotlight
My Penn State education has influenced my career by developing me into a global citizen, through exposure to different people, resources, industries, cultures, and places.
Alumni Spotlight
Samantha Josaphat
B.Arch. in Architecture
2012
Samantha Josaphat is an architect and the founder of STUDIO 397 Architecture. Part of the mere 0.3 percent of black female architects registered in the United States, she is the 397th living black female architect to be licensed. Samantha entered the Penn State Architecture program in 2007, and by 2012, she had traveled to ten countries, become a member of the Arts and Architecture Student Council, and founded the Penn State student chapter of the National Organization of Minority Architecture Students (NOMAS). While at Penn State she built herself a valuable network of resources that continues to shape her path to success. Samantha is the 2019 president of the New York chapter of the National Organization of Minority Architects. Learn more about how Samantha's firm is impacting the narrative of black female architects in this video.
Faculty Spotlight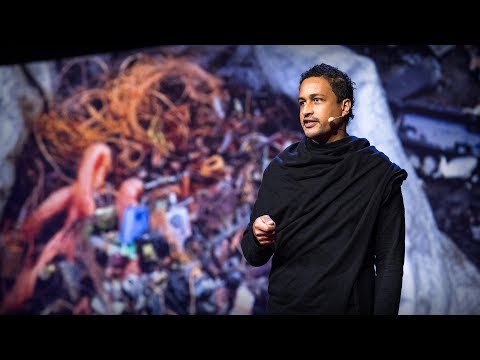 What a scrapyard in Ghana can teach us about innovation.
DK Osseo-Asare
Assistant Professor of Architecture and Engineering Design
Fulbright scholar, TED Global Fellow, and Africa 4 Tech Digital Champion, DK Osseo-Asare is assistant professor of architecture and engineering design, facilitating collaboration among the Stuckeman School, the School of Engineering Design, Technology and Professional Programs, and the Materials Research Institute. He is also the director of the Humanitarian Materials Lab (HuMatLab), affiliate to the Materials Matters and Stuckeman Center for Design Computing research clusters, and associate director of Penn State's Alliance for Education, Science, Engineering and Design with Africa (AESEDA). Outside the University, he is cofounder and principal of architecture and integrated design at Low Design Office (LOWDO), based in Austin, Texas, and Tema, Ghana.