Ph.D. in Architecture (+Dual Ph.D.)
Contemporary. Transdisciplinary.
Rethink and redefine the architectural fields.
The doctoral program in architecture is a research-based degree concentrating on a number of areas of inquiry. Hone the degree via research clusters, program focus, or dual-title options.
Earn a Ph.D. in Architecture at Penn State
Penn State's Ph.D. in Architecture program trains individuals for independent research that will produce knowledge that is new, original, and valuable, and prepares them for independent thinking and leadership in the field. The program's transdisciplinary nature encourages new exchanges that rethink and redefine the architectural fields. Its distinguishing quality is its broad-based research core, grounded in contemporary theory and methods.
The architecture program faculty include scholars with expertise in architectural theory, building construction and technology, cultural and environmental behavior, the design process, digital design and fabrication, housing, sustainability, landscape architecture, and urban design. Visiting scholars further enhance the program and course offerings. Doctoral candidates are encouraged to draw upon the enormous resources of other Penn State graduate programs for electives that will enrich and broaden their scholarship.
Prospective students must be prepared to articulate their area of proposed specialization and research and their intended research theme and topic. The program accepts applicants holding a post-professional Master's degree in architecture, landscape architecture, or a related field.
Research Clusters
The Ph.D. program offers concentrated inquiry, research, study and pedagogy in the following major areas of focus:
Culture, Society, Space
The Culture, Society, Space (CSS) research cluster examines how built spaces – from the artifact to the urban – affect those who interact with them and, conversely, how cultural, societal and disciplinary values shape the spaces we create. Projects can address individual buildings, public spaces, communities, or cities, as well as typological, institutional and wider forms of inquiry. Research methods include formal, theoretical, historic/historiographical, sociological and systemic analyses. Studies may focus on spaces and ideas as forms of cultural expression, the people who produce and use them, and/or the ideological forces in which they operate, including all aspects of their sustainability.
Learn more about the faculty, students, and scholarship in the CSS cluster.
Design Computing
The Design Computing (DC) research cluster offers students critical knowledge and advanced skills in the use of digital technologies in architecture and related design fields, especially in the areas of visualization, generative systems, and fabrication. By critically examining contemporary discourse on digital media and architecture, this cluster examines the impact of emerging digital technologies on creative processes in shaping our built environment, and investigates how they can be productively utilized in sustainable design, interdisciplinary collaboration, and fabrication. The work of faculty and students in this group spans research on immersive environments, critical studies of design technologies, software development, shape grammars, parametric design, and innovative uses of numerically controlled devices.
Learn more about the faculty, students, and scholarship in the DC cluster.
Material Matters
The Material Matters (MM) research cluster provides students with opportunities to delve into the interaction of materials and processes. With research ranging from material properties exploration to applied process-based design, this cluster encompasses a wide range of creative interests that find common ground in the power of material – the generator and substance of design.
Research in the MM cluster is supported by a collection of faculty members whose work focuses on craft traditions, industrial production, tooling and skills transmission, bricolage and the material imagination, material memory, design-build, and the reuse and restoration of buildings. Student and faculty engagement with Penn State's considerable materials/making resources in Architecture, Fine Arts, and Engineering is a hallmark of this cluster. MM – as a community of scholars, architects, and designers who fabricate, build, un-build, and innovate – stimulates new knowledge through shared experience in an environment of creative innovation, hands-on exploration, and critical making.
Learn more about the faculty, students, and scholarship in the MM cluster.
Sustainability
The Sustainability (SUS) research cluster investigates architecture's potential to improve the quality of life for current and future societies around the globe, addressing issues of natural resource consumption, pollution prevention, and organizational dependencies. Our faculty address aesthetic, technical, economic, and social issues in projects that cover multiple scales. From design processes, historical and theoretical aspects of sustainability, material reclamation and reuse, to identifying social structures preventing sustainable practice, this research cluster offers a comprehensive view of sustainability that promotes interdisciplinary integration. Faculty bring both practitioner and academic experience to their investigations, producing generalizable knowledge that can also be applied in the professional practice of architecture.
Learn more about the faculty, students, and scholarship in the SUS cluster.
Degree Options
In addition to the integrated research concentrations, the Ph.D. in Architecture degree can be further oriented to your scholarship and research. The Ph.D can be undertaken with a focus in Landscape Architecture, or as a dual-title Ph.D. in Architecture and Human Dimensions of Natural Resources and the Environment degree.
Dual-Title Ph.D. + HDNRE
The Department of Architecture and the Human Dimensions of Natural Resources and the Environment (HDNRE) program offer a dual-title graduate degree program in Architecture and HDNRE, both at the M.S. and Ph.D. levels. The HDNRE program is a transdisciplinary, intercollege program that exposes students to issues including, but not limited to global climate change; sustainable energy, food, and fiber supplies; threats to biodiversity; water pollution and availability; genetic modification; and sustainable design.
The purpose of this dual-title degree is to provide architecture graduate students with the skills and knowledge necessary to conduct architecture research and the perspective necessary to understand the interactions between architecture and human dimensions as these relate to the environment. Graduate students obtaining this dual-degree will be better able to evaluate the ecological implications of their work as well as develop an increased understanding of the effects of their work on the human element as it interacts with the environment.
For admission to the dual-title degree under this program, a student must first apply and be admitted to Penn State's Graduate School as well as to the Architecture graduate program (Ph.D. in Architecture degree). Once accepted into the Architecture program, the student can apply to the Admissions Committee of HDNRE. The HDNRE admissions committee reviews applications and recommends students for admission to the dual-title degree program to The Graduate School.
Students must satisfy the requirements of both the Architecture and the HDNRE programs. The HDNRE program requires to complete 17 credits of course work in addition to curricular requirements for the masters' degree in the Architecture program. The student prepares one integrated thesis for both programs. The student's thesis committee for the dual-title Ph.D. degree will consist of graduate faculty members from Architecture and the HDNRE program.
Graduate Bulletin Links
Focus: Landscape Architecture
This Ph.D. focuses on the opportunities afforded by interdisciplinary collaboration through the Stuckeman School's Departments of Architecture and Landscape Architecture. The curriculum is highly individualized: students first must complete the requirements of the M.S. in Landscape Architecture (or equivalent); then they undertake one year of required resident coursework, after which they complete dissertation research as required.
This curriculum benefits from potential alliance with award-winning faculty University-wide. Opportunities include our Hamer Center for Community Design, the Stuckeman Center for Design Computing, and E+D: Ecology plus Design, which merges ecology and design in ways that improve the ecological function of the designed world. Students may also pursue a dual-title degree Ph.D. in Architecture with a focus in Landscape Architecture + Human Dimensions of National Resources and the Environment (HDNRE).
Ph.D. Students
Students currently enrolled in the Ph.D. in Architecture program.
Current Cohort
Meher Bhagia
Landscape Architecture Focus
Research Focus: Land use, land inequality, real estate
Research Cluster: Culture, Society, Space
Academic Adviser: Mallika Bose
www.meherbhagia.com | mzb81@psu.edu
---
Lacey Goldberg
Dual-Title Ph.D. + HDNRE
Landscape Architecture Focus
Research Focus: Scenic and cultural conservation
Academic Adviser: Mallika Bose
https://sites.psu.edu/laceygoldberg | lks187@psu.edu
---
Jie Li
Research Focus: How to close the performance gap in sustainable buildings
Research Cluster: Sustainability
Academic Adviser: Lisa Iulo
jxl6569@psu.edu
---
Michael Nowak
Research Focus: Security in Architectural Space
Research Cluster: Culture, Society, Space
Academic Adviser: Rebecca Henn
http://nowakarchitecture.com | msn141@psu.edu
---
Elena Vazquez
Research Focus: Smart materials, material computation, generative design
Research Cluster: Design Computing
Academic Adviser: José Duarte
https://www.personal.psu.edu/emv10 | emv10@psu.edu
---
Rui Wang
Landscape Architecture Focus
Research Focus: Green stormwater infrastructure
Academic Adviser: Hong Wu
ruw395@psu.edu
---
Faculty Spotlight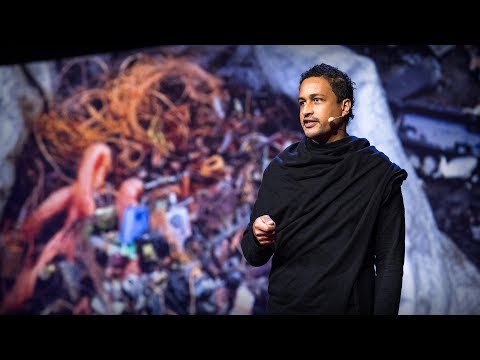 What a scrapyard in Ghana can teach us about innovation.
DK Osseo-Asare
Assistant Professor of Architecture and Engineering Design
Fulbright scholar, TED Global Fellow, and Africa 4 Tech Digital Champion, DK Osseo-Asare is assistant professor of architecture and engineering design, facilitating collaboration among the Stuckeman School, the School of Engineering Design, Technology and Professional Programs, and the Materials Research Institute. He is also the director of the Humanitarian Materials Lab (HuMatLab), affiliate to the Materials Matters and Stuckeman Center for Design Computing research clusters, and associate director of Penn State's Alliance for Education, Science, Engineering and Design with Africa (AESEDA). Outside the University, he is cofounder and principal of architecture and integrated design at Low Design Office (LOWDO), based in Austin, Texas, and Tema, Ghana.