Art is essential. A BFA from Penn State is the difference between you knowing that your art matters and the rest of the world knowing it, too. Our internationally exhibiting and award-winning faculty are devoted to helping you grow your abilities, learn new skills, see in new ways, and find your true voice.
Earn a Bachelor of Fine Arts in Art at Penn State
Are you ready for your next step? Take it with us.
The Bachelor of Fine Arts degree program prepares students to be leaders in the contemporary art world. The degree features an intense, supportive studio culture, and broad access to the unparalleled resources of a Tier 1 university.
Students enrolled in the School of Visual Arts apply to the B.F.A. program between their second and fourth semesters. Entrance is awarded following a successful portfolio review.
Is the B.F.A. in Art right for you?
Penn State's Bachelor of Fine Arts degree program prepares students to be leaders in the contemporary art world.
You are a visual thinker who works with your hands, heart, and head. Artists earning this degree are creative makers and critical thinkers who shape our awareness about what is possible and, in doing so, change the way we see, experience, and understand our world. Students who earn this degree pursue careers as art directors, educators, and practicing artists.
Concentrations
With specialized resources and faculty, students will pursue a focused degree from the following concentration areas.
Ceramics
In 2017, U.S News & World Reports ranked Penn State's Ceramic Art program 12th in the country.
Formed by hand, clay documents the maker's touch. The eye defines the form and the mind and the heart give the work of art its meaning. The very personal rendering of its elements is what makes a work of art unique. Ceramics at Penn State welcomes both functional potters-and sculptors alike. It provides each student with the tools needed to find and pursue his or her artistic vision in a professional manner.
In order to lay a foundation of technical knowledge we teach traditional ceramics techniques including, clay mixing, hand-building, wheel throwing, mold making, slip casting, glazing, and kiln firing. Building on these basic techniques, the student is gradually encouraged take ownership of where he/she finds indispensable meaning. Readings, discussions, slide presentations, and visiting artists, augment this process. Diverse faculty interests and approaches add to the educational experience by providing a wide swath of reference materials, which include contemporary theory, artists, exhibition practices, and criticism. Attendance and participation in related conferences and symposia is seriously encouraged. Over time, the making process takes on a life of its' own. Craft and art conventions merge, sometimes leading to investigations outside of those strongly embedded in the traditions of ceramics. The cross disciplinary nature of a diverse art education builds freely upon the foundational knowledge learned at the front end.
At all levels, ceramic history and contemporary art criticism are taught in conjunction with working techniques arid practical studio skills to enable the students to graduate as thinking artists with a notion of their own artistic voice. Many of our alumni have been offered a variety of professional opportunities including graduate school, residencies, apprenticeships, and teaching opportunities. A great percentage continue in their ceramic art making. Ceramics at Penn State has artistic professionalism at its core.
Drawing and Painting
The Drawing and Painting area is dedicated to an inter-disciplinary, pluralistic, and multimedia approach to art making that embraces painting, drawing, installation, performance, video, and computer-generated image making, as well as web based art and other yet to be determined art forms. The Drawing and Painting area encourages theoretical and personal inquiry into all forms of art, while maintaining the practice of painting as a cultural site from which critical thinking about art can commence. Figurative, non-figurative, abstract, text-based, systems-based ad deconstructive forms of painting and drawing encouraged. Development of a knowledge of the history of art and an understanding of current issues affecting art and society are expected, as well as experimentation in materials and format.
The faculty is comprised of individuals of national and international prominence who are dedicated to full participation in professional art activities as well as to teaching. They provide a variety of points-of-view, engage in regularly scheduled open critiques in which the students have an opportunity to present their work. As a studio area, Drawing and Painting) is highly competitive and has produced students that have gone on to the finest graduate schools in the country. The goal of the painting area is to foster dialogue on the place of art in society as well as to equip the undergraduate student with the means necessary to embark upon a career in the visual arts, and ultimately to help deepen their understanding of their own potential as artists within a challenging and quickly evolving world.
Students participate in periodic reviews and are encouraged to submit work for juried exhibitions as part of their professional preparation. The conceptual and technical aspects of student work are expected to deepen as they progress through the program, resulting in a body of work that demonstrates technical facility, aesthetic intent, and depth of meaning.
Digital Arts and New Media
The Digital Arts and New Media area focuses on the creation, authoring, exhibiting, and critique of multimedia, interactive and computationally driven artworks. Courses in this area enable students to explore and experiment with diverse applications and new media technologies with an emphasis on current digital art studio practices in two-three-and four-dimension as well as interactive and immersive experiences.
Based on their engagement in a range of digital art and media design classes complemented by studio electives, students are expected to acquire an advanced level of competency that culminates in a body of work that is representative of their creative and professional interests. Students are expected to develop strong critical analysis and research skills that will enable them to keep up with the ongoing changes in digital art and media design practice.
Students have access to studio workspaces, collaborative spaces, a multitude of digital production equipment, animation and time-based computing lab, and digital fabrication facilities providing essential support for students' creative journeys and exploration of digital arts studio practice and discourse.
Program Faculty are all active artists, designers, and educators, with nationally and internationally acclaimed exhibition records and accomplishments.
Students who have earned the B.A. or B.F.A. with a concentration in Digital Arts and New Media are equipped with the necessary art and design skills, research experience, and expertise to pursue careers as practitioners in the art and design media fields or progress towards advanced degrees.
Photography
The Photography concentration has a fine arts focus and offers an articulated introduction to the breadth and depth of photography as a medium of creative and critical cultural production. The B.F.A. Photography concentration and the B.Des. in Professional Photography are parallel majors offer complementary courses that explore technical and creative components of photography, and also provide courses that offer different purposes and procedures of photography as issues-based and client-based art practices.
The Photography concentration is designed to equip students with a range of conceptual and technical skills and knowledge that will enable them to create photographic works of art that contribute to contemporary issues in cultural production. The sequential curriculum is organized around core objectives varied concepts that are explored and applied in response to personal artistic interests. Strategies used for evaluating the quality of portfolios follow well-accepted criteria. These includes how well students acquire and apply photographic competencies, how well students solve image-making problems, how well students apply innovative thinking to the process of making photographs, how effectively students apply risk taking such as going beyond the original assignments parameters or tackling controversial ideas, and how effectively they synthesize or transform ideas into new unexpected photographs.
The main strengths of the Photography program lie in three areas, students, faculty and curriculum. All three areas intersect. Since photography and photographic imaging are components of many disciplines across the arts and sciences, photography classes tend to attract diverse type of students with wide ranges of interest. Our faculty also represents diverse interests and expertise from fine art photography, documentary, technical and commercial image making modes. We have designed our curriculum to take advantage of the strength of the diversity by offering four degree types to accommodate the range of approached to making and studying photography.
A particular strength of Photography lies in the treatment of various forms of photography we teach as having fine art characteristics. This approach is consistent with photographic history where commercial and fine art approaches to photography often intersect.
Sculpture
Penn State Sculpture is dedicated to an interdisciplinary approach to building and thinking, one that celebrates Sculpture's traditional heritage and forward-thinking position. Our courses and facilities support a broad range of approaches to contemporary sculpture, providing diverse conceptual and technical experiences to prepare individuals for professional careers. The curriculum encourages the development of historical knowledge, technical skills, and conceptual excellence within a contemporary framework.
Our program is characterized by the strength of our students, quality of teaching, and rigorous expectations. At all levels, a critical study of the histories of art and art criticism are stressed, with emphasis placed on current issues in contemporary sculpture. Independent exploration and experimentation are highly valued. From the onset, opportunities are embedded into the program for career advancement and professional practices are taught leading to future accomplishments after school. Our undergraduates, graduates, and alumni are rising stars in the field. They actively exhibit their work and have been offered a variety of professional opportunities including graduate school, residencies, apprenticeships, and teaching opportunities as a result of our professional atmosphere.
Faculty are all active artists, with nationally and internationally acclaimed exhibition records and accomplishments. Each maintain a rigorous studio practice rivaled only by their engagement with teaching and learning. As a cohort, faculty exemplify range and expertise, providing the program with a robust arc of building applications. The Sculpture area's philosophy of utilizing conceptually appropriate materials and methods is a direct result of the interdisciplinary approaches employed by the faculty in their artwork.
Alumni Spotlight
While I'm still dreaming bigger and bigger, I always think about the incredible foundation that my Penn State education has provided for me.
Alumni Spotlight
Devan Shimoyama
B.F.A. in Art
2011
Devan's award-winning art uses painting, sculpture, and photography to challenge gender stereotypes and confront racial and cultural injustice with a vibrant, modern edge. He has exhibited at the Andy Warhol Museum and in numerous major cities including New York, Los Angeles, Miami, and Paris.
Considering the B.F.A. in Art? Consider this.
Prepare yourself for a professional career and graduate studies in visual art.
Be part of the diverse and vibrant Penn State culture.

Exhibit your art in one of the SoVA galleries.

Faculty are scholars and visual artists whose work is known nationally and internationally.

Enjoy SoVA's close-knit collaborative community.
Faculty Spotlight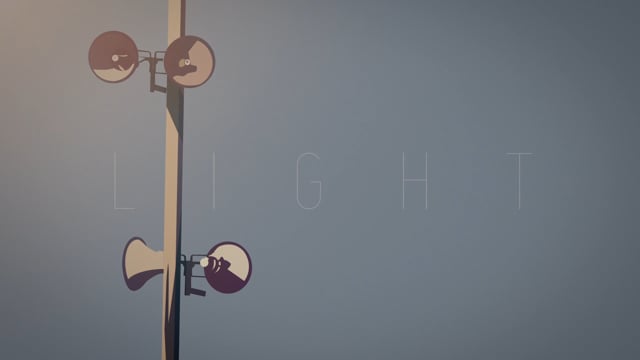 "Light," a Ben Radatz/Brian Alfred collaboration.
Brian Alfred
Associate Professor of Art
Brian Alfred received a B.F.A. from Penn State in 1997, studied at the Skowhegan School of Painting and Sculpture in Skowhegan, Maine, and received an M.F.A. from Yale University in 1999. He has had numerous solo exhibitions in locations ranging from New York City to Tokyo to London, as well as group exhibitions nationally and internationally. He is the host of the podcast "Sound and Vision," featuring conversations with contemporary artists, which recently celebrated its 200th episode. His work is in the collections of the Solomon R. Guggenheim Museum, Denver Art Museum, and San Francisco Museum of Modern Art, among others.