The scope of architecture goes well beyond designing buildings – it is about improving human life. The five-year professional Bachelor of Architecture program at Penn State blends traditions and new ways of drawing, model-making, community outreach, public service, and hands-on construction to prepare our students for future leadership roles in architecture and design.
Earn a Bachelor of Architecture at Penn State
The B.Arch. program is the fastest route to an accredited degree, allowing students to pursue licensure after completing the required internship.  
Consistently ranked as a leading architecture program in the United States, the B.Arch. curriculum at Penn State is accredited by the National Architecture Accrediting Board (NAAB). Students enter directly into the program, meaning there are no gateways or quotas, and design instruction begins on day one.
The program is housed in the Stuckeman Family Building with expansive light-filled studio spaces that foster student and faculty interaction. Our studios provide a secure environment for our students on campus and allows them to learn closely from peers and faculty alike.
While we are a supportive and inclusive community, students receive all of the benefits of attending a Tier-1 research university including access to top-notch facilities, resources, and equipment as well as to electives, minors, clubs, spectator and intramural sports, the performing arts, and other activities. The opportunities are virtually endless.
Is the B.Arch. right for you?
Not only is our program designed to produce the next generation of architects and designers of the built environment, it is also structured to provide students with opportunities for discovery and interdisciplinary scholarship.
With a required semester of study abroad in Rome or Copenhagen or other available options, our B.Arch. students learn to think of design – and life – on a global scale. They are exposed to new cultures, new environments, new ways of thinking about design and their place in the world.
The relationships our faculty have cultivated through their research and practice also allows our students to work with industry and practicing professionals, as well as peers and faculty from a variety of disciplines – from engineering and environmental science to art and the social sciences.
Learn more about our Studio Culture.
---
Many US states and territories require professional licensure/certification to be employed. If you plan to pursue employment in a licensed profession after completing this program, please visit the Professional Licensure/Certification Disclosures by State interactive map. (Available July 2020.)
"
What I like most about the Architecture program at Penn State is that it offers an engaging and diverse learning environment."
Level Up
Explore these opportunities; make the most of your education at Penn State.
Required semester abroad options
Rome
Students will be taking courses at The Pantheon Institute, which is located in the two most revered piazzas in all of Rome, Piazza Del Collegio Romano and Piazza della Rotonda. They will be housed in an institutional complex at Santa Maria in Cappella in Trastevere.
Copenhagen
Copenhagen matches 16th-century architecture with modern and inventive urban spaces – well-planned bike lanes, harbor baths, skate parks, food markets, and more.
Korea/Japan
Students will experience contemporary urban life in two of the world's most populated cities in Tokyo and Seoul, and gain first-hand exposure to non-western architectural traditions and construction technologies in East Asia.
B.Arch. students often minor in the following
Get involved in our student groups, including
Alpha Rho Chi
Co-ed professional fraternity dedicated to architecture and the allied arts.
Digi Digits
Dedicated to improving, designing, and 3D printing prosthetics for children.
Students for Environmentally Enlightened Design
For students passionate about sustainable design.
Design your career at Penn State.
Architectural Registration Exam pass rates above national average in all six divisions.
Ranked in the top 20 of DesignIntelligence B.Arch. rankings since inception.

Annual Stuckeman School Career Day boasts 81 companies from 13 states.

Thirty-six faculty members with various awards, backgrounds, practices, and specialties.

On-site wood and metal shop and digital fabrication resources.

Access to renowned design leaders in Stuckeman School Lecture and Exhibit Series.
Alumni Spotlight
Alumni Spotlight
Marilia Rodrigues
B.Arch. in Architecture
2002
Marilia Rodrigues is a principal at KieranTimberlake, an internationally recognized architecture firm noted for its commitment to research, innovation, and invention. She brings multiple technologies, voices, and talents together to achieve award-winning designs.
B.Arch. national ranking for 2019–20
#13
DesignIntelligence ranked Penn State's Bachelor of Architecture as one of the nation's top professional degree programs. Take advantage of the opportunities here on your way to the top.
Faculty Spotlight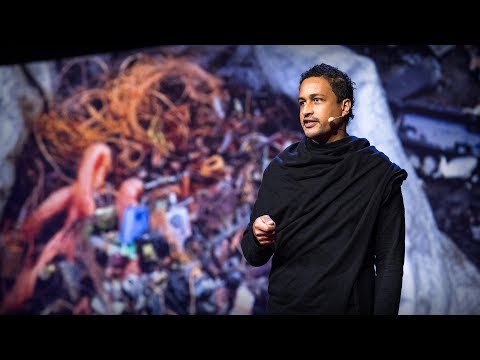 What a scrapyard in Ghana can teach us about innovation.
DK Osseo-Asare
Assistant Professor of Architecture and Engineering Design
Fulbright scholar, TED Global Fellow, and Africa 4 Tech Digital Champion, DK Osseo-Asare is assistant professor of architecture and engineering design, facilitating collaboration among the Stuckeman School, the School of Engineering Design, Technology and Professional Programs, and the Materials Research Institute. He is also the director of the Humanitarian Materials Lab (HuMatLab), affiliate to the Materials Matters and Stuckeman Center for Design Computing research clusters, and associate director of Penn State's Alliance for Education, Science, Engineering and Design with Africa (AESEDA). Outside the University, he is cofounder and principal of architecture and integrated design at Low Design Office (LOWDO), based in Austin, Texas, and Tema, Ghana.