Undergraduate
Degree Programs
A&A is where you will find undergraduate majors, minors, and certificate programs that capture your imagination, expand your horizons, and prepare you for success across design, performing arts, and visual arts disciplines.
Whether you're learning on stage or in studio, in a technology-equipped lab or in a classroom, the College of Arts and Architecture's undergraduate programs and faculty arm you with the skills, experience, and confidence to tackle the world. You have the passion. We have the resources for you to build on that passion. Learn here — achieve more.
Undergraduate Student Spotlight
---
---
Pursuing her dreams
Undergraduate Serena Davanzo is combining her love for performing and story-telling by double-majoring in theatre and broadcast journalism. Starting as a theatre major, she soon learned how she could expand her studies – and career opportunities – by pursuing a second major.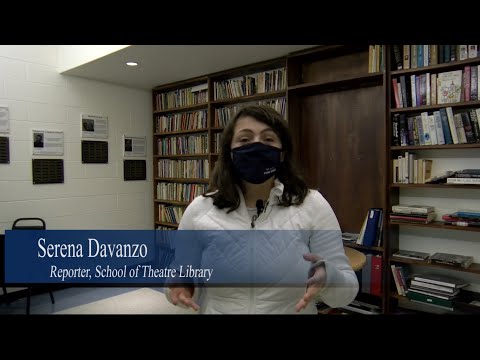 Broadcast journalism was the perfect fit, giving her the opportunity to "perform" in a different way, and to report on the entertainment industry. Davanzo, who is a member of the Blue Band and participates in film projects and other extracurricular activities on top of her course work, stresses the importance of time management, and never losing sight of your dreams. One of her favorite quotes is from Walt Disney: "All our dreams can come true, if we have the courage to pursue them."
---