Graduate programs housed in the College of Arts and Architecture – including master's and doctoral level degrees, professional degrees, dual-title degrees, and graduate certificates – each challenge candidates to achieve significant contributions through research and performance.
The College of Arts and Architecture's graduate programs and faculty blend inquiry, experience, rigor, and thought-leadership to deliver results. From deep dives into creativity and performance, to advanced top research and scholarship, we help you thrive. Learn here – achieve more.
Graduate
Degrees + Certificates
Graduate project gallery
The performances and scholarship, as well as artistic and research achievements of A&A master's and doctoral graduates are of the highest order. The works shown below are a small sample of recent graduate projects. We encourage you to explore and visit our graduate student work website to see more.
---
---
Faculty Spotlight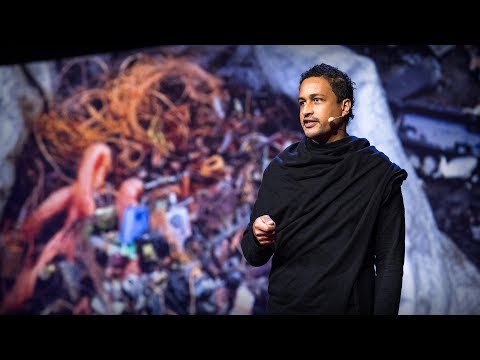 What a scrapyard in Ghana can teach us about innovation.
DK Osseo-Asare
Assistant Professor of Architecture and Engineering Design
Fulbright scholar, TED Global Fellow, and Africa 4 Tech Digital Champion, DK Osseo-Asare is assistant professor of architecture and engineering design, facilitating collaboration among the Stuckeman School, the School of Engineering Design, Technology and Professional Programs, and the Materials Research Institute. He is also the director of the Humanitarian Materials Lab (HuMatLab), affiliate to the Materials Matters and Stuckeman Center for Design Computing research clusters, and associate director of Penn State's Alliance for Education, Science, Engineering and Design with Africa (AESEDA). Outside the University, he is cofounder and principal of architecture and integrated design at Low Design Office (LOWDO), based in Austin, Texas, and Tema, Ghana.
Alumni Spotlight
Alumni Spotlight
Marilia Rodrigues
B.Arch. in Architecture
2002
Marilia Rodrigues is a principal at KieranTimberlake, an internationally recognized architecture firm noted for its commitment to research, innovation, and invention. She brings multiple technologies, voices, and talents together to achieve award-winning designs.