07 July 2021
Dear College of Arts and Architecture Faculty, Staff, and Students:
I hope you are having a good summer and enjoying activities that were not possible during the past year due to the COVID-19 pandemic. While the pandemic is not yet over, vaccination is one key factor in allowing us to move forward and safely resume gathering with friends and family, traveling, and attending events.
The University strongly encourages vaccination for anyone who is eligible. In accordance with current guidance, individuals who are vaccinated do not need to wear a mask indoors on our campuses, but wearing a mask is expected for unvaccinated individuals. The College of Arts and Architecture is making plans for in-person performances, student engagement events, alumni gatherings, and other activities, yet we reserve the right to adjust our plans for these events and activities based on conditions regarding COVID-19.
Penn State students and employees are strongly urged to share their vaccine status with the University, to allow for appropriate planning for the fall. If you are vaccinated and have not already filled out the survey in President Barron's recent emails, click here. Through August 23, students and employees who have shared their vaccine status with the University will be eligible for various prizes, including $1000, Barnes & Noble gift cards, and a football signed by Coach James Franklin. See this Penn State News article for more information.
The University may need to put measures into place for unvaccinated employees and students if not enough members of our community are vaccinated. I cannot emphasize enough the importance of vaccination to help us as a college be successful this fall. Keep in mind that the timeline to be fully vaccinated takes several weeks, so it is important to act now to ensure you are vaccinated well before the start of the fall semester.
The College of Arts and Architecture community has shown amazing resolve and resilience in the face of the pandemic. From performances staged in living rooms to socially distanced studio critiques and virtual exhibitions, our students, faculty, and staff have demonstrated incredible creativity and determination. We are all anxious to resume safely the in-person interactions that are so important in the arts and design disciplines. I encourage everyone to do their part, so the 2021–22 academic year will be all it is promised to be.
B Stephen Carpenter II
Dean, College of Arts and Architecture
The Pennsylvania State University
Movers Shakers Designers Makers
In the "Movers Shakers Designers Makers" video series, Dean Carpenter takes the opportunity to talk with A&A alumni about professions, practice and Penn State. From gorillas and activism to pedagogy and Peachy Paterno, the topics are timely and free-ranging – laugh, learn and enjoy.
---
Episode #11: Design and alumni naturally arise in the dean's conversation with Frank Dittenhafer, president of Murphy & Dittenhafer Architects and the Arts and Architecture Alumni Society Board.
Click on the screenshot below to watch the latest…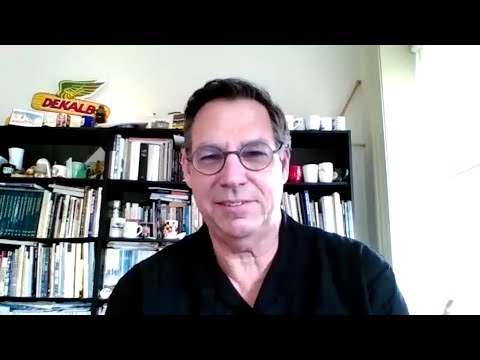 ---
Previous M/S/D/M Episodes
---
Episode #10: Film, stage and television actor Patrick Fabian and Dean Carpenter cover the range.
(Part 1 | Part 2)
---
Episode #9: Dean Carpenter and Dr. David Gall chat about art education, teaching and David's international path to Penn State.
---
Episode #8: Dean Carpenter is interviewed by alum Brian Kappel and his daughter, Emma Kappel, a current A&A student.
---
Episode #7: Swoosh! Or…the Dean chats with John Hoke III, Chief Design Officer for Nike.
---
Episode #6: Dean Carpenter has a "little bit different" talk with "Frida Kahlo," founding member of the Guerrilla Girls. (Part 1 | Part 2)
---
Episode #5: Adrian L. Smith, FASLA – team leader of New York City Parks' Staten Island Capital Projects – speaks with Dean Carpenter.
---
Episode #4: Dean Carpenter chats with Graphic Design alumnus and A&A Alumni Award winner Adam Cohn about his work as the Vice President of Global Brand Design for Converse.
---
Episode #3: Roberto Lugo, ceramic artist, Tyler School of Art faculty, and Penn State School of Visual Arts MFA alumnus talks with Dean Carpenter.
---
Episode #2: In this video, the Dean chats with A&A alumna and architect Samantha Josaphat.
---
Episode #1: Watch M/S/D/M video with School of Theatre alumnus and social media entrepreneur Mike Karns.
Dean's Message Archive
29 June 2021
27 April 2021
19 March 2021
25 February 2021
7 January 2021
17 December 2020
30 October 2020
28 August 2020
10 July 2020
25 June 2020