Perspective: Leaders at Penn State – B Stephen Carpenter II
Click on the screenshot above to watch Penn State video about the Michael J. and Aimee Rusinko Kakos Dean in the College of Arts and Architecture.
---
---
Contact the Dean
---
31 October 2022
---
Our students, alumni, faculty, staff, and friends consistently demonstrate the value of what we do in the College of Arts and Architecture. Whenever it seems appropriate in a situation or conversation, I enjoy recognizing their meaningful and impactful work in informal conversations and at formal events. In mid-October, we enjoyed a wonderful few days of alumni and donor activities, including our annual Alumni Awards ceremony and donor appreciation event. Our Alumni Award winners gave lectures, visited classes, and reconnected with some of the people and places that set them on their paths to success. At the donor appreciation event, which also celebrated the college's success in Penn State's most recent capital campaign, guests enjoyed a luncheon, student exhibits, and a preview of the contemporary opera "A Marvelous Order," which premiered at the Center for the Performing Arts a few days later (see photos from the events).
These events were engaging and enjoyable. They were fun and entertaining. Perhaps most importantly, they demonstrated the breadth and depth of the success of our alumni, the talent of our students, and the generosity of our donors. Quite simply, events like this are #makingpossibilitiespossible.
We continuously strive to make possibilities possible for our students in numerous ways. Currently, one of those ways is through the Strategic National Arts Alumni Project (SNAAP) survey of all College of Arts and Architecture graduates. You should have received an email with a direct link to your survey a few weeks ago. Your responses will help shape arts and design education at Penn State and similar institutions in the years to come. The due date to complete the survey is November 28. I sincerely hope you will participate in this important survey.
For those of you visiting campus in the next few weeks, please be sure to add a performance or exhibition to your itinerary. From pop-up exhibitions at Woskob Family Gallery downtown to Penn State Centre Stage's presentations of "Cabaret" (through November 5) and "Rent" (November 15–December 3), the Arts District is hopping. The Palmer Museum of Art is also finishing up its 50th anniversary year with some special exhibitions and events. For a list of upcoming musical events and performances, please visit: https://arts.psu.edu/about-the-college/events/.
It has been a true pleasure to engage with more alumni and friends in recent months. Thank you, as always, for #makingpossibilitiespossible.
B Stephen Carpenter II
Michael J. and Aimee Rusinko Kakos Dean in the College of Arts and Architecture
The Pennsylvania State University
Movers Shakers Designers Makers
In the "Movers Shakers Designers Makers" video series, Dean Carpenter takes the opportunity to talk with A&A alumni about professions, practice and Penn State. From gorillas and activism to pedagogy and Peachy Paterno, the topics are timely and free-ranging – laugh, learn and enjoy.
---
Episode #18: In the latest "Movers, Shakers, Designers, Makers," Penn State Art History alum Eleanor Gorski ('91 B.A. Art History), executive director of the Cook County Land Bank Authority (Chicago), discusses how her education in art history, history, and architecture has shaped her career path, including her current work to create more affordable housing and economic opportunity partnerships within Cook County.
Click on the screenshot below to watch the latest…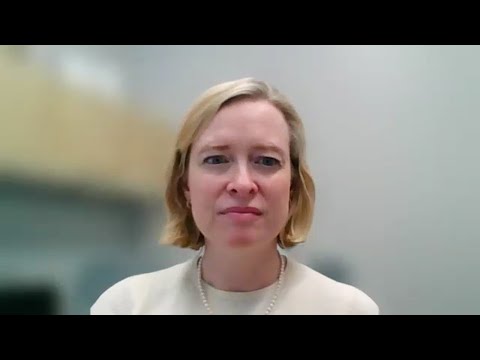 ---
Previous M/S/D/M Episodes
---
Episode #17: In the latest "Movers, Shakers, Designers, Makers," we catch up with Music alumnus Noah Breneman ('18 B.M.), Citizen Musician Fellow and principal oboe with the American Youth Symphony.
---
Episode #16: In the latest MSDM, Dean Carpenter talks to fine art photographer Jeremy Dennis, a tribal member of the Shinnecock Indian Nation who explores indigenous identity, culture and assimilation in his work. He received his M.F.A. in photography from Penn State in 2016.
---
Episode #15: Dean Carpenter talks to Landscape Architecture alumnus Andy Witkin, who was recently inducted into the American Society of Landscape Architects' College of Fellows.
---
Episode #14: Dean Carpenter talks to Integrative Arts alumnus Mark Shulman, who has had an impressive career in high-profile concert promotion and venue development.
---
Episode #13: Dean Carpenter and Dr. Deborah Confredo, 2021 Alumni Award winner from the School of Music, chat about shared experiences and the evolution of online offerings in music education.
---
Episode #12: Heather Bhandari – independent curator, author and co-founder/program director of Art World Conference – and Dean Carpenter connect on topics of graduate education, art, curation, and learning.
---
Episode #11: Design and alumni naturally arise in the dean's conversation with Frank Dittenhafer, president of Murphy & Dittenhafer Architects and the Arts and Architecture Alumni Society Board.
---
Episode #10: Film, stage and television actor Patrick Fabian and Dean Carpenter cover the range.
(Part 1 | Part 2)
---
Episode #9: Dean Carpenter and Dr. David Gall chat about art education, teaching and David's international path to Penn State.
---
Episode #8: Dean Carpenter is interviewed by alum Brian Kappel and his daughter, Emma Kappel, a current A&A student.
---
Episode #7: Swoosh! Or…the Dean chats with John Hoke III, Chief Design Officer for Nike.
---
Episode #6: Dean Carpenter has a "little bit different" talk with "Frida Kahlo," founding member of the Guerrilla Girls. (Part 1 | Part 2)
---
Episode #5: Adrian L. Smith, FASLA – team leader of New York City Parks' Staten Island Capital Projects – speaks with Dean Carpenter.
---
Episode #4: Dean Carpenter chats with Graphic Design alumnus and A&A Alumni Award winner Adam Cohn about his work as the Vice President of Global Brand Design for Converse.
---
Episode #3: Roberto Lugo, ceramic artist, Tyler School of Art faculty, and Penn State School of Visual Arts MFA alumnus talks with Dean Carpenter.
---
Episode #2: In this video, the Dean chats with A&A alumna and architect Samantha Josaphat.
---
Episode #1: Watch M/S/D/M video with School of Theatre alumnus and social media entrepreneur Mike Karns.
Dean's Message Archive
29 August 2022
29 June 2022
28 April 2022
28 February 2022
December 2021 Holiday Greeting
2 November 2021
25 October 2021
30 August 2021
7 July 2021
29 June 2021
27 April 2021
19 March 2021
25 February 2021
7 January 2021
17 December 2020
30 October 2020
28 August 2020
10 July 2020
25 June 2020