29 June 2022
---
In the words of author Jenny Han, "Everything good, everything magical happens between the months of June and August." Such an optimistic perspective is a welcome sentiment between the close of one academic year and the start of another. It is indeed a magical time to enjoy the beauty of the University Park campus, while some days seem to be running at a slower pace. It is time to enjoy outdoor concerts—like those presented by the Penn's Woods Music Festival earlier this month—and the lush gardens of the Arboretum. I hope you have an opportunity to enjoy campus at this lovely time of year, whether you are local or in town for a visit.
It may be somewhat quiet on campus right now, but we ended the academic year with a bang. In May, we conducted our first in-person spring commencement since 2019. The Palmer Museum of Art held its successful 50th Anniversary Gala, "Building on Gold," and opened an exhibition of artwork by current and former faculty members in the School of Visual Arts. Plus the School of Theatre produced One Night on Broadway, a special evening featuring Penn State Musical Theatre alumni.
Penn State President Neeli Bendapudi enjoys a Penn's Woods Music Festival concert.
Our alumni volunteers have also been active, with members of our Alumni Society board meeting on campus in mid-June. Many alumni came to State College a day early to attend a retirement party for Joyce Hoffman, who is retiring on July 15 after 25 years as director of alumni relations in our college (and 31 years at Penn State). It would be impossible to overstate Joyce's contributions to our college. She has shepherded innumerable award nominations, organized alumni gatherings on campus and across the country, and facilitated the chartering of unit-specific alumni groups. She has guided the Alumni Society to becoming more active and visible, including the establishment of the Alumni Society Scholarship, which is now awarded annually to students from each of our academic units. Perhaps most importantly, Joyce has done her job with the utmost grace, dedication, and kindness. The entire college wishes Joyce well in her retirement.
Fortunately for us, another member of the Advancement Office staff will assume the responsibilities of alumni relations. On July 5, Kelsey Knight, who has served as associate director of stewardship for the college since March 2021, will become director of alumni relations and stewardship. I look forward to working with Kelsey in this new position.
In the fall, we will welcome our next class of students. We are planning orientation activities now for the incoming fall 2022 class, and recruitment events for prospective students entering in fall 2023. In late July we will hold in-person information sessions as part of Penn State's Spend a Summer Day program. If you are the parent of a prospective Penn State student, it is not too late to register for this program where you will learn about academic offerings across the University.
I have been pleased to talk with many of you at college events and other engagements in the community. As we continue to manage our lives in relation to COVID-19, I am hopeful you will return to campus soon to visit the College of Arts and Architecture and attend Penn State events. Enjoy the rest of the summer!
B Stephen Carpenter II
Michael J. and Aimee Rusinko Kakos Dean in the College of Arts and Architecture
The Pennsylvania State University
Movers Shakers Designers Makers
In the "Movers Shakers Designers Makers" video series, Dean Carpenter takes the opportunity to talk with A&A alumni about professions, practice and Penn State. From gorillas and activism to pedagogy and Peachy Paterno, the topics are timely and free-ranging – laugh, learn and enjoy.
---
Episode #18: In the latest "Movers, Shakers, Designers, Makers," Penn State Art History alum Eleanor Gorski ('91 B.A. Art History), executive director of the Cook County Land Bank Authority (Chicago), discusses how her education in art history, history, and architecture has shaped her career path, including her current work to create more affordable housing and economic opportunity partnerships within Cook County.
Click on the screenshot below to watch the latest…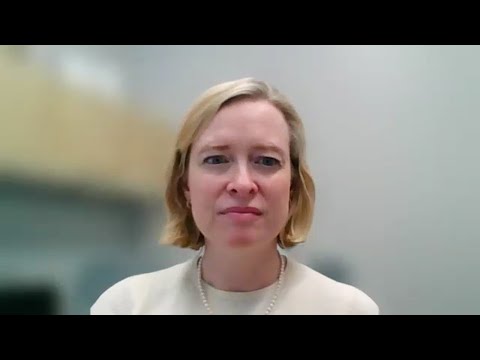 ---
Previous M/S/D/M Episodes
---
Episode #17: In the latest "Movers, Shakers, Designers, Makers," we catch up with Music alumnus Noah Breneman ('18 B.M.), Citizen Musician Fellow and principal oboe with the American Youth Symphony.
---
Episode #16: In the latest MSDM, Dean Carpenter talks to fine art photographer Jeremy Dennis, a tribal member of the Shinnecock Indian Nation who explores indigenous identity, culture and assimilation in his work. He received his M.F.A. in photography from Penn State in 2016.
---
Episode #15: Dean Carpenter talks to Landscape Architecture alumnus Andy Witkin, who was recently inducted into the American Society of Landscape Architects' College of Fellows.
---
Episode #14: Dean Carpenter talks to Integrative Arts alumnus Mark Shulman, who has had an impressive career in high-profile concert promotion and venue development.
---
Episode #13: Dean Carpenter and Dr. Deborah Confredo, 2021 Alumni Award winner from the School of Music, chat about shared experiences and the evolution of online offerings in music education.
---
Episode #12: Heather Bhandari – independent curator, author and co-founder/program director of Art World Conference – and Dean Carpenter connect on topics of graduate education, art, curation, and learning.
---
Episode #11: Design and alumni naturally arise in the dean's conversation with Frank Dittenhafer, president of Murphy & Dittenhafer Architects and the Arts and Architecture Alumni Society Board.
---
Episode #10: Film, stage and television actor Patrick Fabian and Dean Carpenter cover the range.
(Part 1 | Part 2)
---
Episode #9: Dean Carpenter and Dr. David Gall chat about art education, teaching and David's international path to Penn State.
---
Episode #8: Dean Carpenter is interviewed by alum Brian Kappel and his daughter, Emma Kappel, a current A&A student.
---
Episode #7: Swoosh! Or…the Dean chats with John Hoke III, Chief Design Officer for Nike.
---
Episode #6: Dean Carpenter has a "little bit different" talk with "Frida Kahlo," founding member of the Guerrilla Girls. (Part 1 | Part 2)
---
Episode #5: Adrian L. Smith, FASLA – team leader of New York City Parks' Staten Island Capital Projects – speaks with Dean Carpenter.
---
Episode #4: Dean Carpenter chats with Graphic Design alumnus and A&A Alumni Award winner Adam Cohn about his work as the Vice President of Global Brand Design for Converse.
---
Episode #3: Roberto Lugo, ceramic artist, Tyler School of Art faculty, and Penn State School of Visual Arts MFA alumnus talks with Dean Carpenter.
---
Episode #2: In this video, the Dean chats with A&A alumna and architect Samantha Josaphat.
---
Episode #1: Watch M/S/D/M video with School of Theatre alumnus and social media entrepreneur Mike Karns.
Dean's Message Archive
28 April 2022
28 February 2022
December 2021 Holiday Greeting
2 November 2021
25 October 2021
30 August 2021
7 July 2021
29 June 2021
27 April 2021
19 March 2021
25 February 2021
7 January 2021
17 December 2020
30 October 2020
28 August 2020
10 July 2020
25 June 2020